Liberty Luncheon: Promoting Prosperity In Mississippi
July 26, 2018 @ 11:30 am

-

1:00 pm
What creates prosperity? Why are some states rich and others poor? Why does Mississippi consistently rank as one of the poorest states in the nation? Can anything be done to move Mississippi 'out of last place?'
Join Brandon Cline and Claudia Williamson, editors of Promoting Prosperity in Mississippi and the Co-Directors of the Institute for Market Studies at Mississippi State University, for MCPP's July 26 Liberty Luncheon as we discuss these questions and how we can truly promote, encourage and experience prosperity in Mississippi.
There are only 50 seats available so reserve yours today!
Featuring:
Brandon Cline, Ph. D.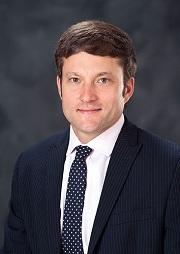 Brandon N. Cline, Ph.D., is the John "Nutie" and Edie Dowdle Associate Professor of Finance. His research focuses on insider trading, executive compensation, equity offerings, and corporate governance. His work has been published in numerous finance journals, including: Journal of Financial Economics, Financial Management, Journal of Corporate Finance, Journal of Banking and Finance, Journal of Empirical Finance, The Journal of Financial Research, and The Financial Review. Dr. Cline has received invitations to present his work at prestigious conferences such as the American Finance Association. He has also received various research awards including the 2014 Wharton School-WRDS Outstanding Paper in Empirical Research, the 2012 Journal of Financial Research Outstanding Article Award, the 2010 Eastern Finance Association Outstanding Paper Award, the 2009 Eastern Finance Association Outstanding Paper Award, the 2008 Southern Finance Association's Outstanding Paper Award in Corporate Finance, and the 2017 Mississippi State College of Business Faculty Research Award. His research has also been the subject of feature stories in Fortune, The Wall Street Journal, Harvard Business Review, Bloomberg Radio, FoxBusiness, CNNMoney, RealClearMarkets, and the Harvard Law School Forum on Corporate Governance and Financial Regulation. Prior to joining Mississippi State, Dr. Cline taught both graduate and undergraduate courses in corporate finance and financial derivatives at Clemson University. In 2006, Dr. Cline received the Outstanding Finance Faculty Award at The University of Alabama. Dr. Cline has served on the faculty of the Graduate School of Banking at LSU since 2016 and is currently the Vice President – Program for the Southern Finance Association.
Claudia Williamson, Ph. D.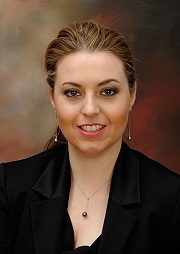 Claudia R. Williamson is an Associate Professor of Economics and the Drew Allen Endowed Fellow at Mississippi State University. She is also Co-Director of the Institute for Market Studies. Her research focuses on applied microeconomics, the role of culture in development, and the political economy of development policies, such as foreign aid. She has authored over 30 articles in refereed journals including the Journal of Law and Economics, World Development, Journal of Comparative Economics, Public Choice, Journal of Corporate Finance, Journal of Institutional Economics, European Journal of Political Economy, Defense and Peace Economics, and the Southern Economic Journal. She has also contributed multiple chapters to edited books, written book reviews, and policy briefs. Her research has appeared in popular press outlets, such as The Economist and the BBC. Claudia completed her Ph.D. in economics at West Virginia University in May 2008. She spent the 2007-2008 year at George Mason University as the F.A. Hayek Visiting Scholar in Philosophy, Politics, and Economics. She was a post-doctoral fellow at the Development Research Institute of New York University from 2009-2012, and she spent the 2008-2009 year as an assistant professor of economics at Appalachian State University. During the summer of 2007, she performed fieldwork on land titling in rural Peru.